It's February…here we are in firmly grounded in the throes of winter. Sure, we reach for our heavy "winter" boots when the snow flies (think Sorel, Ugg, and Pajar, to name a few). These brands have helped bring a touch of sophistication to the utilitarian nature of the winter boot – they sure have sure come a long way in terms of appearance. But when we are looking for style, what is trending in the boot world? Booties remain the "it" silhouette; here are some to watch for.
Unique Fabrics. These styles are *not* waterproof or snow-worthy, so proceed with caution. Corduroy, velvet, satin, plastic…no fabric is off-limits!
French Heels. This is a classic, feminine silhouette that comes in and out of fashion every decade or so.
Chic Hiking Boots. Circling back to boots that double as a snow boot in a pinch, stylish hiking boots are all the rage. Think Reese Witherspoon in Wild for helping to bring this trend to the street.
Cowboy Booties. Short cowboy boots may be an oxymoron to some, but this is a trend we are loving.
Metallics. Styled correctly, metallic booties can add an unexpected punch of glamour to an outfit. Styled incorrectly…well, that could be a disaster of space-like proportions.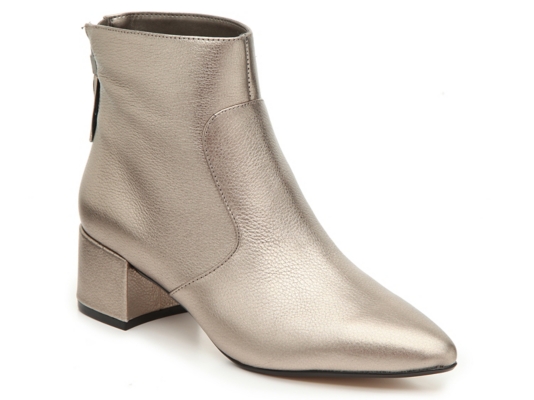 Where to store all of these booties, you ask? Here are a few ideas – click to shop!
images via womensweardaily, pinterest, boottique